In a crowded business world, we organise key information to make it easy to understand and be accessible, for people in all stages of business, guiding them in the right direction and helping them connect.
Upstarts began as a way to showcase what is new and innovative in Ireland, and provide useful information, as well as expert hints and tips, to anyone starting a new business, social, community, charity or artistic venture of any kind, big or small. We also help people get the word out about what they do!
We talk the nuts and bolts of entrepreneurship at all levels. With expert interviews and excellent advice, Upstarts is the one-start-shop for anyone doing anything exciting in Ireland. If you have something you want to share with the world, or are thinking about starting up, we'd love to hear from you!
Over time, we've grown into a hub for information, media, support and networking for people at all stages in their business, and we aim to offer expertise on all supports and structures available to businesses in Ireland.
We aim to help businesses succeed by making sense of and connecting them to the right business supports and to be the first with information on new services, assistance and industry news by establishing key partnerships.
UpStarts Radio – Every Friday 1.30pm on Dublin City FM 103.2
UpStarts Articles – Through www.upstarts.ie
Events – Such as networking and business showcase events.
Kelly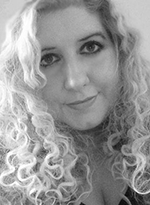 From a very young age, Kelly has founded, and been involved in, many projects and enterprises in a wide variety of categories, including music and entertainment, community, charity, media, marketing, technology and business. She has first had experience of entrepreneurship, and understands this field inside and out.
She has also studied in several disciplines, and holds several qualifications, including a B.A. (Hons) in Management and Media Production, as well as Post Graduate qualifications in Digital Media Production & Technology, Marketing Strategy with Digital Marketing, Business and Enterprise Support, Management, Digital Environment,  Entrepreneurship and Innovation.
Kelly understands the inherent challenges of starting and running your own project or business, and enjoys helping people build success and reach their goals, in addition to enabling people overcome obstacles, such as budgetary constraints and assisting them in promoting their ventures.
Please feel welcome to get in touch with Kelly, at Kelly@upstarts.ie.