Dirt Devils, Cleaner Angels!
Cleaner Angels is not a cleaning company.
Not in your typical sense of the term.
They are EXTREME Cleaners. They are truly cleaning angels, tackling the deepest depths of devilish dirt you can imagine. (The type of jobs that others just couldn't handle.)
Thank heavens, then, that Sue Ryder, Managing Director of Cleaner Angels, loves cleaning! It is her passion, and she says no project is too big. She is still waiting to discover a challenge she can't rise to! And she sure gets opportunity to meet challenges!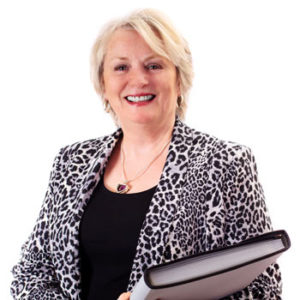 "Our mission is to provide a superb, professional and detailed cleaning service, to every customer's satisfaction. We pride ourselves in providing a service that is efficient, with excellence in hygiene being the primary focus." They cover the whole Dublin area, North and South, as well as Fingal.

Sparkling Success
Head Angel, Sue, is the brains – and wings – behind the operation. After a specialist career learning the cleaning business from the ground up, supervising teams and using her laser-like powers of perfection to ensure places like popular theatres were re-set to perfection between performances, Sue decided it was time to set up her own business.
Her first company, "Liffey Maids" became a sparkling success, and she sold this business after eight exciting years, to take her unique skill set worldwide!
Going Global
Working in Australia in real estate and property management, the sight of a home or premises following a tenant moving out, stirred the passion for perfection that Sue was born with! Her love for the cleaning industry again inspired her to start another business, and soon she was cleaning everything from luxury yachts to banks and also properties after renovations, builders and tenants in Brisbane Australia!
After some years, an inner yearning for Ireland called, and Sue decided to come home and combine her love for Ireland with her love for cleaning, and Cleaner Angels was born!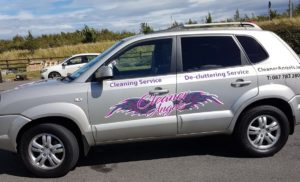 Difference
"What makes us different? Many things… Unlike other cleaning services, we use materials and techniques which protect health and maintain the highest standards of cleanliness. For example, the majority of our cleaning products are made with essential oils, making it user friendly for people who experience sensitivities or conditions, such as asthma."
"Also, at Cleaner Angels, we use our unique "colour coded cloths" system for different areas, to help take every precaution to ensure bacteria is not spread around customers' homes."
Cleaner Angels are not easily intimated. They are equipped to tackle nearly every situation, and provide a supervised team to professionally clean and facilitate newly bought homes, homes after renovations, before/after tenants move in or out, after students move out, deceased relatives clear outs, post-illness cleaning and hygiene support, offices, shops, churches and warehouses. Phew!

Deep Cleaning & De-Cluttering:
"During my decades of experience, I have come to realise it is not only cleaning that people need, its de-cluttering and reorganisation. Sometimes in life, a situation can grow to a point where outside help can provide the necessary breakthrough. This is a need we are exceptionally equipped to meet."
Cleaner Angels offer a deep clean and sanitising process to extremely neglected or built-up properties, which can occur due to circumstances such as illness, OCD, or compulsive hoarding. Sue explains: "It is often a very sensitive issue if a home is in need of a really big de-clutter and a deep clean. Sometimes the person involved is often in despair as to what to do or who to ask for help. That's where we come in. We have seen it all and our team never pass judgement. Life can be challenging and sometimes things happen – we can help fix it."
She continues: "No matter if it is the client themselves, or a friend or family member who asks for our help, we treat the client and their property with the utmost respect and sensitivity. After all, it is their home and their belongings. And a little understanding goes a long way."
To get in touch with Sue and Cleaner Angels, you can email cleanerangels@gmail.com, call 087 783 2803 or visit Cleanerangels.ie.
(All images courtesy of Cleaner Angels)